March 2011…Safety of heartworm preventative medication – Is it safe to give my Collie heartworm preventative medication?  Why is Joy the Puppy getting Proheart but not the old dogs?  Are some pets developing heartworm preventative medication resistance?  Are there valid drug-free options for preventing heartworm disease?
Confused?  You won't be after this episode of…Pets!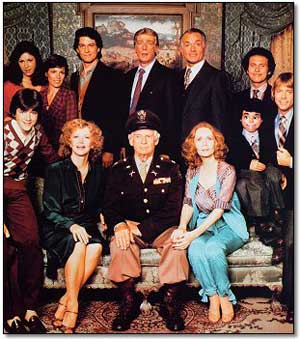 Who knows that super-awesome…I mean cheesy…I mean awesome…reference?  First person to tell me wins coffee…or cocoa…or whatever.  (C'mon, Dad!)*
Is it safe to give my Collie heartworm preventative medicine?
Short answer…yes.  However, this is a very valid concern that stems from the genetic tendency of some dogs (most notoriously Collies, but some herding and other breeds) to process ivermectin and other medications less efficiently than they should.
A veterinarian at Washington State University, Dr. Katrina Mealey, DVM, PhD, Diplomate, ACVIM (American College of Veterinary Internal Medicine), has done a great amount of research on this drug sensitivity issue.  Some dogs have a mutation in a gene (called the MDR1 gene) that should make a protein (P-glycoprotein) that is an important part of the blood-brain barrier.  If they have one abnormal gene, they are carriers (They will not have the drug sensitivity, but their offspring may).  If they have two abnormal genes, they will have the drug sensitivity.  Because the barrier is not normal in these dogs, they are less protected from the effect of some drugs, and doses that would be safe in dogs without the gene mutation can be dangerous.
The amount of ivermectin in heartworm preventative medication is such a low dose that it is safe in dogs even if they have the gene mutation that makes them extra-sensitive.  If you are at all worried, there are many ivermectin-free heartworm preventative alternatives available.
A genetic test is available to determine if dogs have this genetic mutation.  This could be especially helpful if your pet needs to be treated with higher doses of ivermectin than that used in heartworm preventatives OR if he or she needs other medications to which they may be sensitive OR if you are considering breeding.
For a MUCH more articulate discussion of the MDR1 gene and genetic drug sensitivity, you may want the information right from the horse's mouth (Animal joke in a pet blog!  Always funny!)
Ivermectin Toxicity in Collies
on
Washington State University College of Veterinary Medicine Website
Why is Joy the Puppy getting Proheart but not the old dogs dog?
*sigh*
Proheart is intended for healthy dogs over six months of age who are not underweight.  Not that old dogs can't be healthy!  And they usually are…but, to be safe, we administer this medication to dogs who are over six months of age and under seven years of age the first time they are given Proheart.  Because Ebony and Noodle were over seven when it came back onto the market, we kept them on monthly oral Wormshield (ivermectin) tablets.
Are some pets developing heartworm preventative medication resistance?
Honestly, we just do not know yet.  I suspect it is the same old compliance issue.  (Please correct me if your pet has been a victim of heartworm preventative resistance – I hope it is not real, but realize it could be.)  If some pets are resistant, it is such a low number of the population, that consistent heartworm preventative use is still warranted.  For an excellent discussion of the issue, see Dr. Lorie Huston's October 2010 article:
Concerns About Potential Heartworm Medicine Resistance in Dogs
Are there valid drug-free options for preventing heartworm disease?
No!  That was kind of a trick question – there are no valid drug free options that will kill the larval (L3 and L4) stages of heartworm (the little guys in the subcutaneous tissue and bloodstream – ick) but all the medications are VERY safe and used at VERY low doses compared to other things they are used for.So I always always recommend staying on heartworm preventative medications even though there ARE good non-drug ways to decrease mosquito exposure – you just can't keep every one away.
Georgia Little Pea…I would say your Mama wins coffee for making me think through that question!  Again…as soon as I have my private jet I will come right over!  *sigh*
Next Month: How do these medications work?  Plus I will address any other questions you have!  Let's do what we did in February – we can discuss it all in "real time" in the comments (or over coffee if you win the contest!) and I will also incorporate your questions and answers into the next month's post.
Today's Checklist…
Noodle the Poodle – Wormshield tablet
Max the Cat – topical Revolution
Joy the Puppy received a Proheart injection on February 1, 2011 which has a six month duration.  Thus, she got a biscuit at the exact second Noodle got his Wormshield tablet, which they both deemed "fair."
*UPDATE: Dad did indeed win the contest – the reference is to the show SOAP, which my parents loved when I was a kid…I think as much as Russ and I love Scrubs.  Dad tied with Russ, who yelled "SOAP!" as I was posting the picture.  I initially called cheating, but revised my ruling to a tie and will be taking both of my favorite guys out for coffee next week.
:)